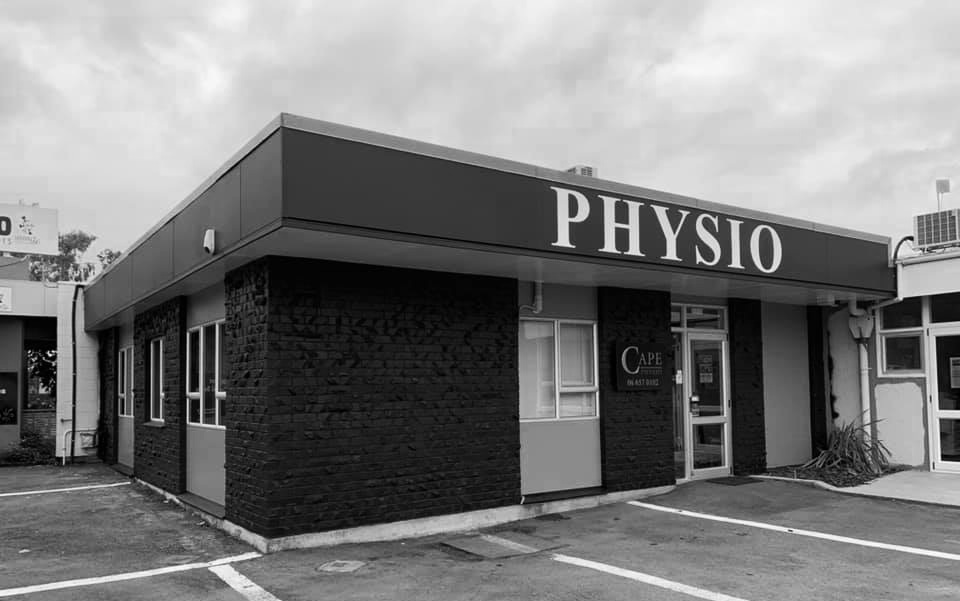 CAPE PHYSIO MASTERTON PROVIDES EXCELLENT CARE, POSITIVE HEALTH EDUCATION AND SUPPORT WITHIN THE COMMUNITY AND SPORTING GROUPS.
CONTACT & LOCATION ⌵
32 Perry Street, Masterton
Phone: 06 657 0102
Fax: 06 657 0104
Email: masterton@capephysio.co.nz

CAPE Physio Masterton is located close to the Town Hall, with ample parking
OPENING HOURS ⌵
Open Monday - Friday 7am - 6pm or by appointment
PRICING ⌵
ACC - Student rates $10 | Regular $25
Private physio consult is $55.
ACC subsidised Physiotherapy treatment available. CAPE Physio Masterton is an ACC registered clinic and are able to register ACC claims onsite. No Doctor's referral required.
STAFF ⌵
Elizabeth Eneliko - Managing Director and Senior Physiotherapist
Rebecca van Rooyen - Senior Physiotherapist
Julianne O'Donnell - Senior Physiotherapist
ADDITIONAL SERVICES OFFERED ⌵
ADDITIONAL INFORMATION ⌵
CAPE Physio Masterton hold school clinics at Rathkeale College, St Matthews Collegiate and Wairarapa College. Our staff enjoy working with the youth in the community and empowering them to take charge of their own health and fitness